"Life doesn't get easier or more forgiving; we get stronger and more resilient."
– Steve Maraboli
Engaging Workshops
Resilience Workshops and Journeys
We conduct interactive and engaging resilience workshops, both in person and virtually. We develop customized workshops designed specifically as per your need
Following the workshops, the Driven Resilience App reinforces workshop training with daily micro task learning.
How it Works
Our Resilience Workshops
Practical workshops that provide resilience theory and development tools for individuals, teams and organizations.
Provide practical training & tools to assess and build resilience in individuals and teams.
Introduce participants to the 6 Domains of Resilience (vision, composure, reasoning, health, tenacity and collaboration)
Teach participants how to deal with stress in different environments.
Provide necessary knowledge and materials to achieve this.
Resilient workers have been shown to demonstrate higher energy levels and better work performance.
A resilient team can amplify the overall work output and help other people cope with stress.
The resilience training is designed for individuals, teams & management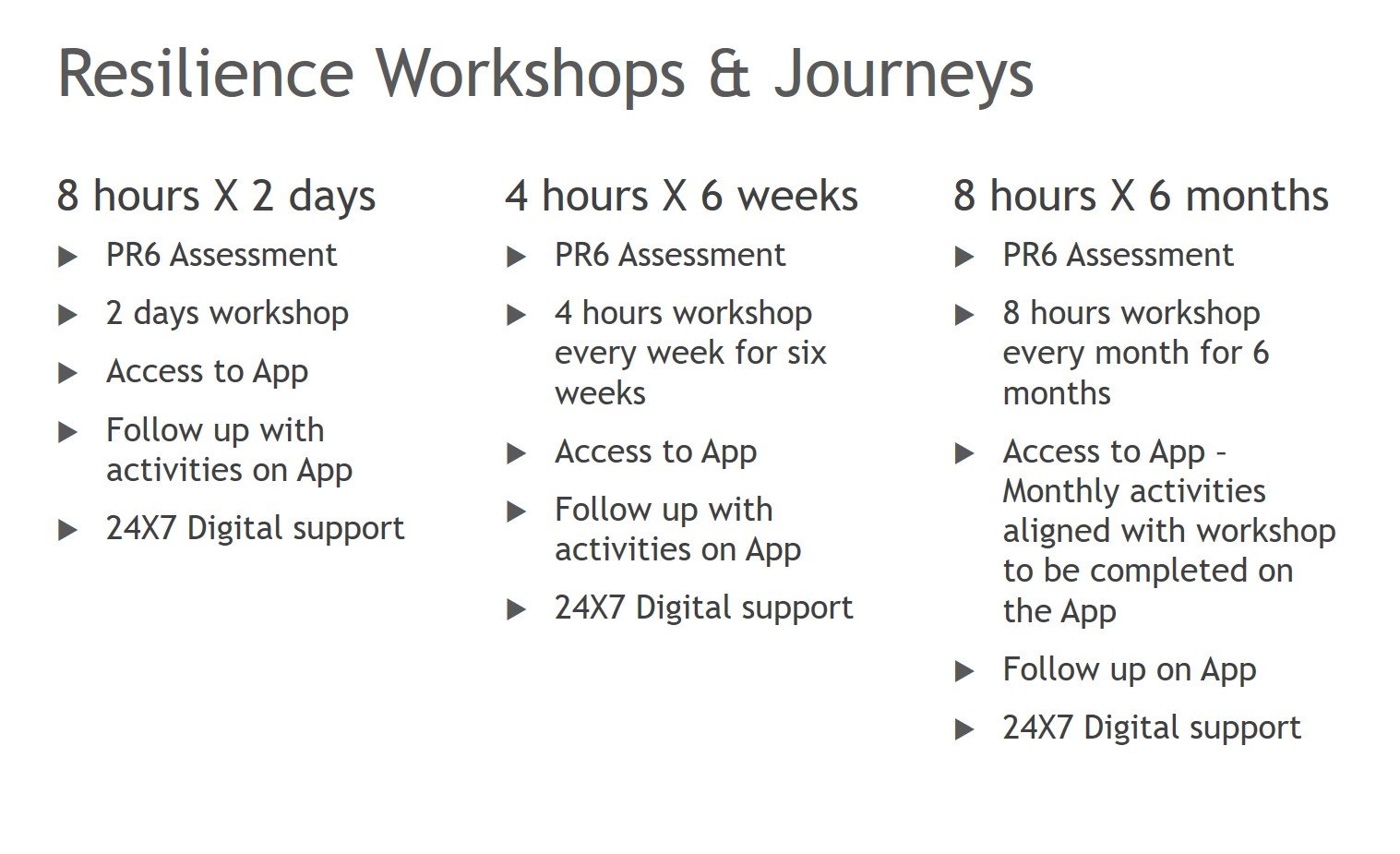 Let's Get Started
To Know More About Our Workshops, Contact Us.